Jul. 21st, 2012 @ 09:50 pm
The Racycle Boardtracker, Done... For Now, by Deven Science


First was tackling those imitation Kelly handlebars. I welded the coupler into a drilled out washer, and then welded the washer to the stem. I also picked up two 11/16" wrenches from the flea market to sacrifice, and tightened them on.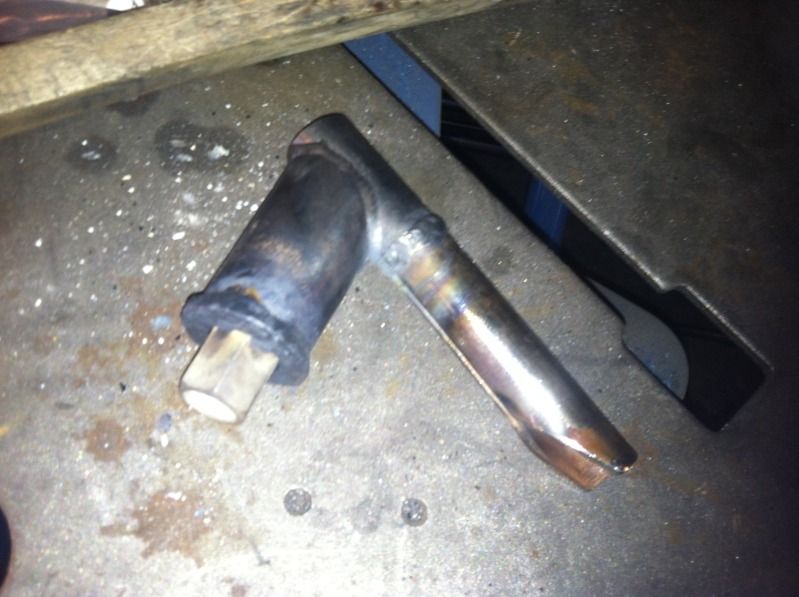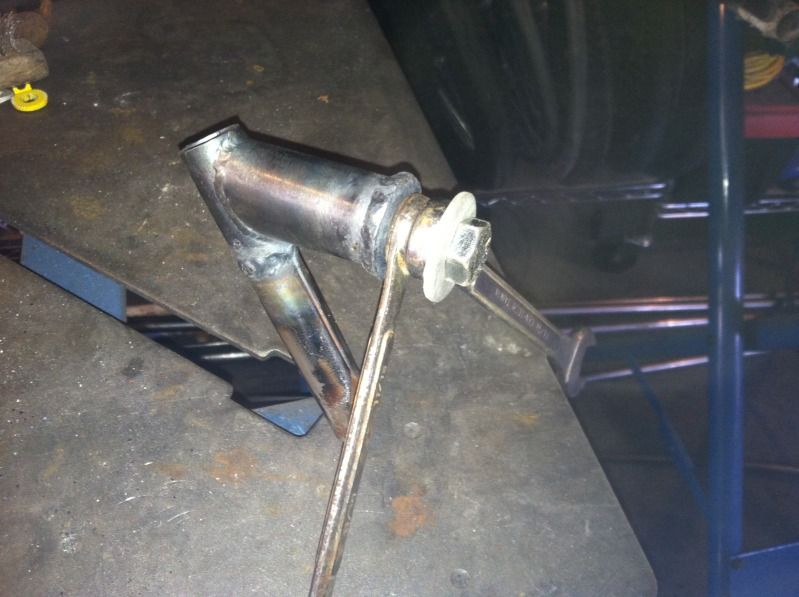 Then came finishing up the fabrication on them.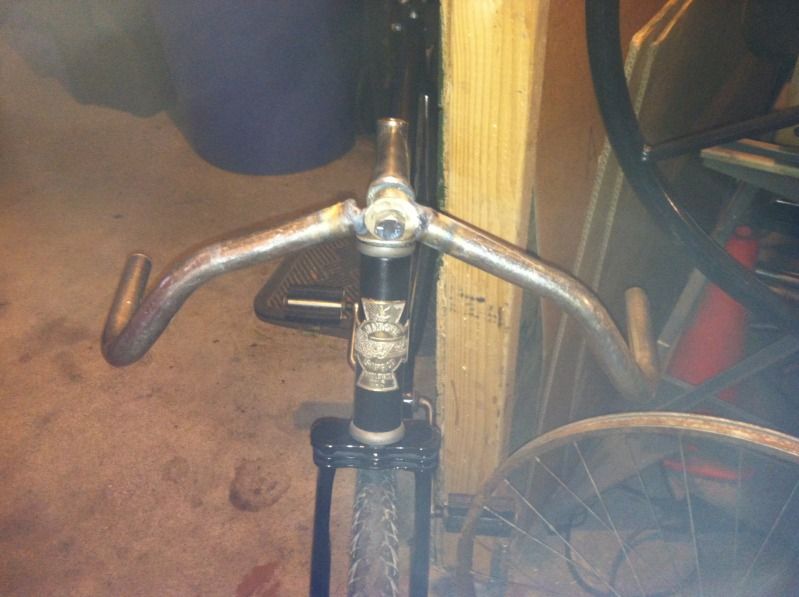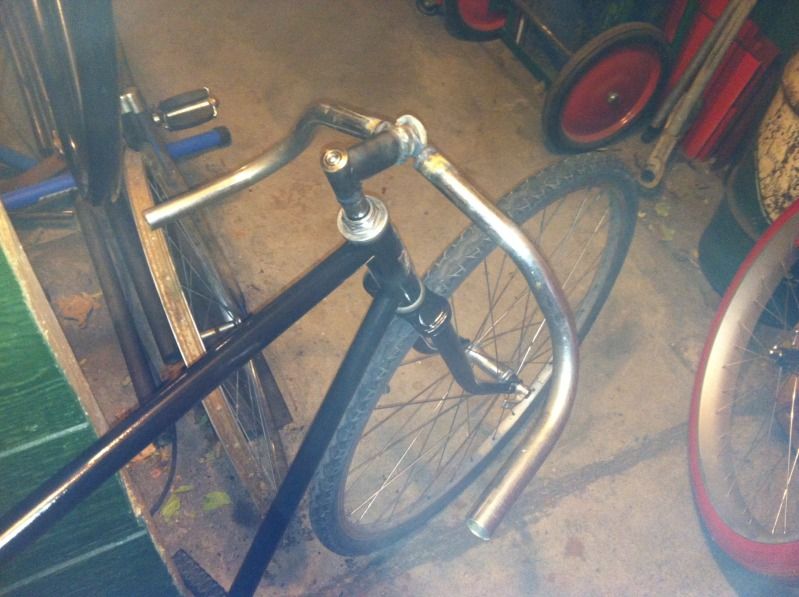 I think they look great, though they didn't seem like they were that strong. Welding on those wrenches took the heat treatment away from them, so they might want to bend, same as any other solid bar that thin would. Maybe I should have thought of some other way to attach the bars to the wrenches? I might try again, with much beefier wrenches, or I might try to re-temper them. Either way, at least I'm only $2.45 and one set of handlebars into these things, so if it doesn't work out, I'm not out too much. Plus, they would always work for looks.

Last bits were to put my new cream tires on, and take her out for a test ride. She's a beauty. I did have some grinding noise, that turned out to be the skip tooth chain. It seems that it had been stretched over the years, as the chain didn't quite line up with the chainring teeth. Held it up to another chain that I've got, and it was much longer. So, I swapped out the chain, and now it's pretty smooth.

I'm calling her done, for now. As I mentioned, as (or if) I get more original parts over the years, I'll swap it out, but for now, she looks great.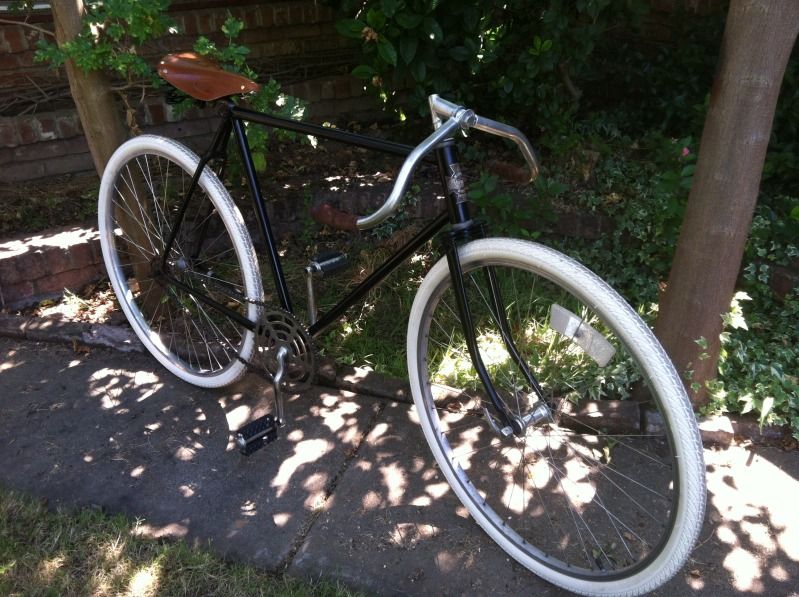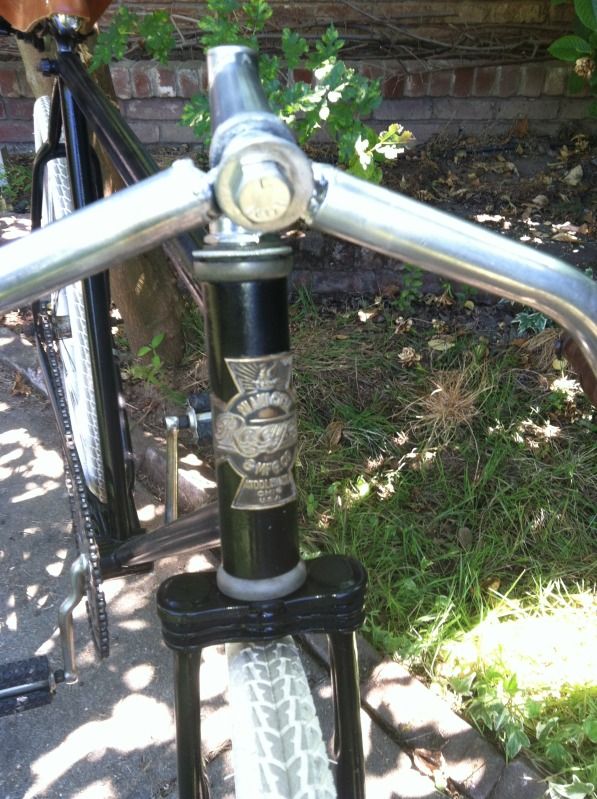 And I even put the bars up, and rode it like that for a while, just to prove that they really are adjustable. :)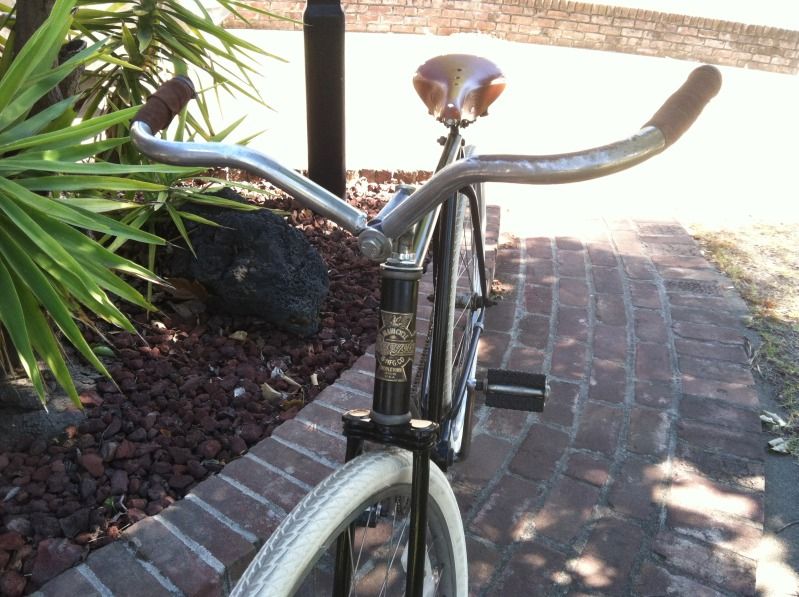 The Racycle is done! Well, for now...